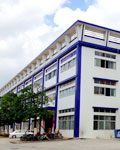 Baisine is a Hong Kong based supplier with years of international experience in the imaging supplies industry, specialized in ink cartridges, toner cartridges which compatible with most brand name printers and our products are manufactured in ISO9001: 2000 and 14001 certified plants.
view more


Perform as well as or better than OEM cartridge by German Expertise.

Unique design of cartridges and chips to avoid patent infrigement.

Customers' trust relies on our perseverance on quality control.